Executive Director/CEO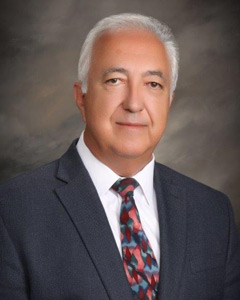 Mr. Neshati has been involved in the heavy equipment and transit industry for 35 years, starting when he joined the Northern California Distributor for Detroit Diesel and Allison in 1979. After working within the Detroit Diesel and Allison distributor network for nearly fifteen years in various roles including service and parts manager, materials manager and eventually General Sales Manager, he joined Complete Coach Works as Vice President of Sales and Marketing. There he led the company to significant sales growth during his 18 year tenure, including the sale of 22 zero emission buses to IndyGO - the single largest order for battery electric buses at the time.
Mr. Neshati joined BYD Coach and Bus in 2014 as Senior Vice President of BYD Heavy Industries helping build a dynamic sales team that quickly led the company to record levels of battery electric bus sales. In his early years, he managed the construction of an additional 450,000 sq. feet of manufacturing and warehouse space leading to the creation of over 700 new jobs in the Antelope Valley.
Mr. Neshati also led the negotiating team that successfully executed a Collective Bargaining Agreement with SMART Local 105 and a groundbreaking Community Benefits Agreement between BYD and a coalition led by Jobs to Move America (JMA).
Mr. Neshati is a graduate of Berkeley High School and holds a Bachelor of Arts Degree in Business Management from St. Mary's College in Orinda, CA.