---
Antelope Valley Transit Authority Staff, Volunteers, and Elected Officials Break Records at Food and Toy Distribution Event
On Saturday, December 17th, 2022, Antelope Valley Transit Authority, in partnership with a team of generous sponsors, hosted the 2022 Holiday Drive Thru Grocery and Toy Giveaway. Turkeys, holiday meal supplies, groceries, toys, and clothing items were distributed at the AVTA Bus facility in Lancaster.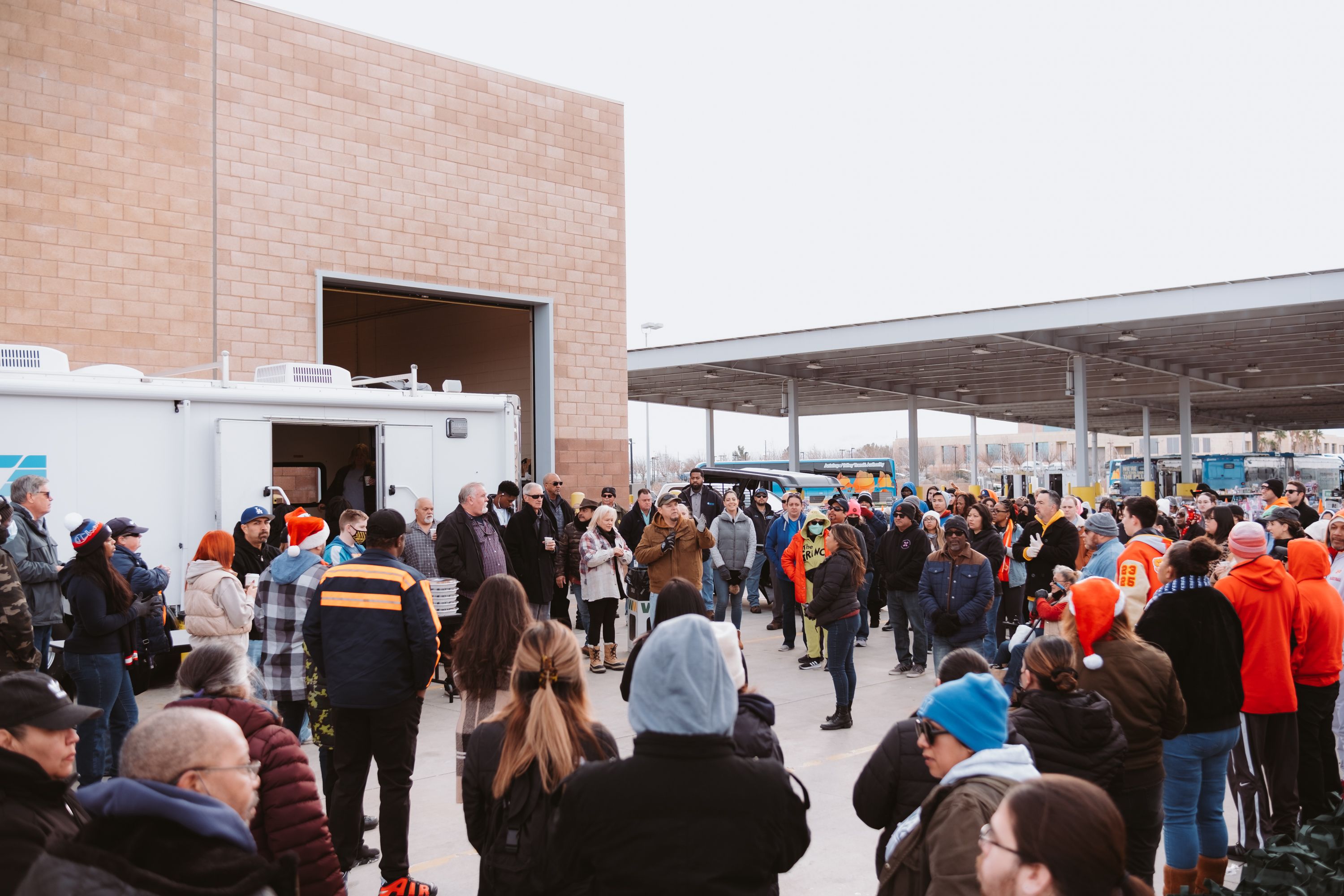 "We are thrilled with the record-breaking distribution at this year's grocery and toy giveaway event," said AVTA Board Chairman Marvin Crist. "AVTA staff, volunteers from all over the Antelope Valley, officials from the City of Lancaster, City of Palmdale, community organizations, local unions, and churches, all joined together to distribute holiday joy to more than 2,000 needy families from our community."
"Even the Paraclete High School basketball team showed up with toys to donate and stayed to help hand out meal supplies and turkeys," added Chairman Crist. "All working together, AVTA's event exceeded every previous year, handing out more than 2,100 turkeys, 1,100 holiday meal supply boxes, 2,400 City of Lancaster Shop Local gift cards, 145 bicycles, and more than 2,500 toys and gifts collected by the AVTA Stuff-a-Bus program."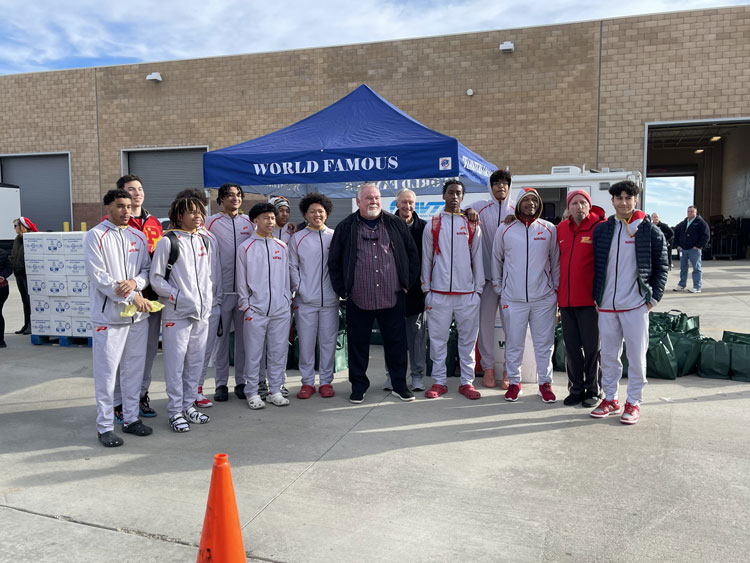 Residents of the Antelope Valley communities lined up as early as 5:30 AM on Saturday morning to be one of the first through the AVTA gates. While the lines were long, stretching back to Sierra Highway through traffic control cones managed by the City of Lancaster and monitored Lancaster Station LA County Sheriffs, the participants seemed happy and excited, even remarking on how fast the line moved ones the gates opened.
The Holiday Drive Thru Grocery and Toy Giveaway was made possible by the generous donations from Antelope Valley Transit Authority, City of Lancaster, City of Palmdale, Teamsters Local 848, Antelope Valley Sheriff's Boosters, Waste Management, IBEW-NECA, Vallarta Supermarkets, the L.A. Regional Food Bank, the Salvation Army, Sygma Foods, Sysco Foods, and US Foods.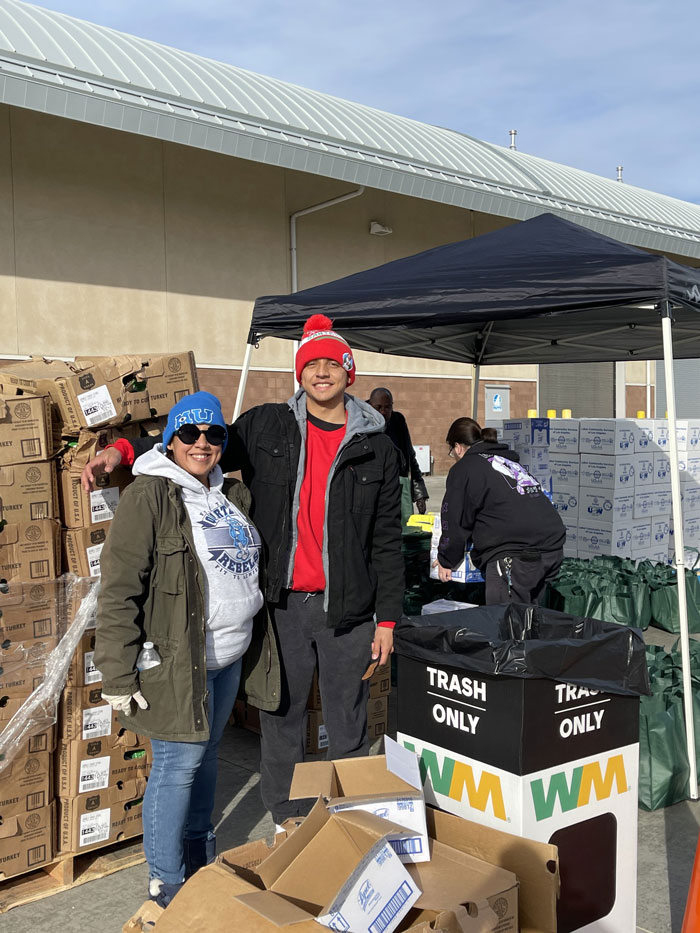 "I'd also like to thank the residents of the Antelope Valley that donate to Stuff-a-Bus each year and the Stuff-a-Bus sponsors, such as Duke Engineering, BYD Motors, WAVE/Ideanomics, Palmdale Elementary Teachers Association, MCI/New Flyer, RentSource, Complete Coach Works, Mission Bank, Vinsa Insurance Associates, OpSec Security, High Desert Medical Group, DP Commercial Brokerages, Bayshore Consulting Group, Avail Technologies, AVEDGE, Kaiser Permanente, the Weideman Group, and MV Transportation," continued Chairman Crist. "Our community's generosity helped make Stuff-a-Bus a huge success again this year, breaking all AVTA's previous records for toy collection."
AVTA provides local, commuter and dial-a-ride service to a population of more than 475,000 residents in the cities of Lancaster and Palmdale as well as the unincorporated portions of northern Los Angeles County. Its total service area covers 1,200 square miles and it is bounded by the Kern County line to the north, the San Bernardino County line to the east, the Angeles National Forest to the south, and Interstate 5 to the West.