Fares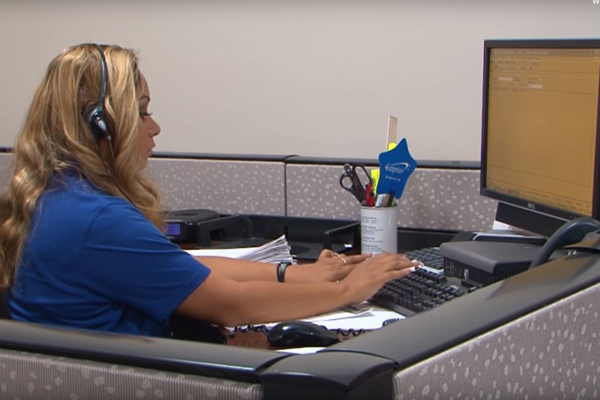 | Urban Zone | Rural Zone 1 | Rural Zone 2 |
| --- | --- | --- |
| $3.00 One way | $3.50 One way | $6.00 One way |
| Group Rate | Group Rate | Group Rate |
| $1.50 One way | $1.75 One way | $3.00 One way |
*Group Rate applies to 3 or more DAR qualified passengers traveling from one origin to one destination. The fare is per person.
* Exact fare must be paid when boarding.
Operators do not carry change.
---
Reservations
Monday - Sunday 8:00 a.m. to 5:00 p.m.
Reservations may be made up to two days in advance and on the same day. Reservations are made on a first-come, first-served basis. To better serve the community, passengers are limited to three (3) rides per day.
To Schedule DAR Service
Call (661) 945-9445 ext. 1 or (855) 833-8541 between 8:00 a.m. and 5:00 p.m.
When calling for a ride, please be ready to provide the following information:
First and last name.
Identification number.
Date when you want to travel.
Address at which you wish to be picked up and the desired time.
Address at which you wish to be dropped off and any appointment time you may have.
A return time and address of destination.
If you will be traveling with a guest or Personal Care Assistant (PCA).
Registered DIal-A-Ride users can also make reservations using the smartphone application (or app) called "
AVTA On-Request
" that can be downloaded from Apple and Android app stores for free. Users of the AVTA On-Request App can book a ride within the eligible service areas.
Note: Reservations are based on availability and on first-come, first-served basis.
---
Pick Up & Drop Off
When you call for a reservation, the Dial-A-Ride operator will help you select a 30-minute pickup window based on your desired pickup time. Be sure to communicate your desired arrival time and any other special request you may have. You may expect to be picked up within this 30-minute pickup window. You should be ready to board the vehicle at the beginning of the pick-up window.
A courtesy call will be placed to your phone number when your driver is 5 minutes away from arrival. This will help you make your connection and avoid "no-show" rides. A no-show occurs when the Dial-A-Ride vehicle arrives in your 30-minute window, waits for more than 5 minutes, and you do not make the connection. To avoid missed connections, please be prepared to board the vehicle prior to your selected 30-minute pick up window.
At AVTA, we understand that unexpected things may happen and there will be a need to change or cancel your scheduled rides. In order to avoid a "no show", we have put in place some clear definitions and guidelines of our no show and cancelation policies.
---
Pickup Window
The pickup window is defined as 10 minutes prior the scheduled time and 20 minutes after the scheduled pickup time. You must be ready to board the vehicle that arrives within the pickup window. The driver will wait for a maximum of 5 minutes within the pickup window for the rider to appear.
---
Companions & Personal Care Assistants (PCA)
As a certified rider you may arrange to bring along one (1) Personal Care Assistant at no charge. You may add additional fare-paying companions to your trip on a space available basis. Reservations will be limited to no more than two (2) additional passengers under the same reservation. A Personal Care Assistant (PCA) is someone whose assistance you must have in order to ride paratransit. Your PCA and companion may both ride with you at the same time.
---
Late Cancellations
If you need to cancel a scheduled ride, please call toll-free 855-833-8541. A late cancellation is defined as either, a cancellation made less than 2 hours before the scheduled pickup time or a cancellation made at the door or a refusal to board the vehicle that has arrived within the pick up window. A late cancellation MAY result in "no-show" consequnces.
---
No-Shows
A no show occurs when a rider fails to appear to board the vehicle for a scheduled trip. This presumes the vehicle arrives at the scheduled pick up location within the pickup window and the driver waits at least 5 minutes.
When you do not show up for your scheduled ride, valuable resources are wasted that could have helped other riders get to their destinations on time.
If you are a "no-show" for a trip, and we are unable to contact you, any subsequent trips scheduled for the same day will be cancelled, unless we hear from you. If you "no-show" three (3) times in one month you may be suspended. Suspension will be progressive as follows:
First Time: 1 week suspension
Second Time: 2 weeks suspension
Third Time: 30 day suspension and permanent loss of any subscription ride privileges
---
Change in Rides
It is the passenger's responsibility to make necessary changes to their reservation in a timely manner, prior to your pickup time (i.e. time or address change). Last minute changes may not be accommodated.
---
No-Show Dispute
If you feel you have been marked a "no-show" in error. You have the right to file an appeal request by calling our customer service department at (661) 945-9445, Monday through Friday between 8:00am and 6:00pm. Please keep in mind that you have five (5) business days from the time you receive your "no-show" letter submit a formal appeal request.
All appeals will be handled by AVTA.