Vice Chair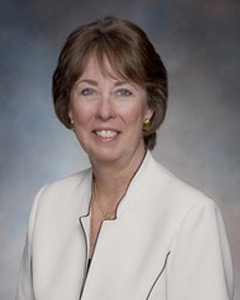 Dianne has 30 years of business development, public relations and government affairs experience. Recently, Dianne joined Southern California Edison as the Region Manager for Public Affairs in the Antelope Valley. As a highly effective communications leader, she has developed and implemented strategic public, stakeholder and employee awareness programs for research, energy, environmental and production programs, both nationally and globally. For most of her career she worked for Lockheed Martin Corporation primarily for the Departments of Energy and Defense. She has also been responsible for leading and managing over 50 new business proposals such as the contract win for Sandia National Laboratories in New Mexico and technology programs such as the Atomic Weapon Establishment for the Ministry of Defence in England. Dianne is a proven community leader in such areas as: recognized speaker on topics of aerospace trends and initiatives; a community volunteer and leader and active member of economic development organizations in each of the eight communities in which she has lived.
She has served as an LA County representative for the AVTA since 2013. Since 2002, she has been an active director of the Antelope Valley Board of Trade, serving as its president from 2010 to 2011. In 2014, she was selected as an Honorary Commander at Edwards Air Force Base. Her public service involvement includes president of the Antelope Valley College Foundation, Commissioner for the City of Palmdale's Aerospace and Aviati, California State University Advisory Board Member, "Gold Team" member of California's Office of Military Support and Palmdale Library Literacy Tutor.
In addition to Dianne's community service, she is an avid snow skier, book reader and musician.