Director
Michelle Flanagan is a native Californian who moved to the Antelope Valley in 1989. She has been in the real estate industry since 1985 and currently works as a commercial real estate broker serving the AV with her many years of industry knowledge.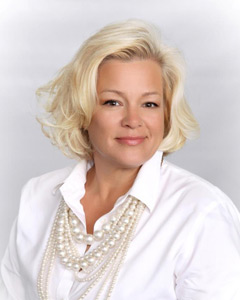 Michelle serves on the Leona Valley Town Council as well as serving on the Boards of the Antelope Valley Sheriff Boosters and Friends of the NRA.
As a service to her community, she is an instructor for the Basic Pistol program and teaches the Women on Target program in conjunction with the Antelope Valley NRA Members Council. Community service is important to Michelle with many past positions as President of the Escrow Associates of the AV, past President of the Valley Oasis Amigos and board member of the Antelope Valley Domestic Violence Council.
For fun she lives by the motto "getting your hands dirty is a great way to keep your mind clean" and she lives it as often as possible! Her ranch is a home for mammoth donkeys, mustangs, dogs and her Chihuahua Bandit! The animals make her laugh and unwind.